This post is mainly aimed at those we know in our day to day lives who follow our blog, as most of our online friends and fellow bloggers will already know of this. If you have wondered why I've been absent-minded, appearing as if my thoughts are elsewhere over the past few months, it is because they have been.
I have spent many moments of each day and night thinking about a beautiful baby girl and her wonderful family who have been through something so unthinkable and unimaginable. I have cried more tears in the past three months than I have in the previous 35 years of my life put together.
If you are able to, please spread the word to those you know to support the
Auction to remember Matilda Mae...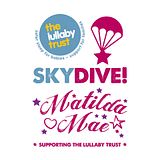 Please do spread the word to your friends and family, on your facebook pages, to your work colleagues, church friends etc etc.
More info on Tots100 here and of course at Edspire - Our thoughts and prayers are with you. xxx