It's true. We are Minion mad in this household. Those adorable yellow fellows from Despicable Me, who now have their own movie. So when we were invited to BT Tower to meet the Minions and watch their movie (surprisingly, called
Minions
) we jumped at the chance!
Once through security - you can never be too careful which villains could be about near the Minions - we were warmly welcomed to BT Tower by the stars of the show themselves. Bob, Stuart and Kevin posed for their photos and our boys were delighted to meet them.
Now, it's no secret to our family, friends and work colleagues (yes, Daddy's office is full of minions) how much we love Kevin and his friends. And we were not disappointed. I won't give anything away, but for those in the know let's just say King Bob, snowglobe and the super ukulele were just excellent. Laughs and fun throughout, this is a movie not to be missed. And Minions is available on BT Store from Monday 2nd November so there's no excuse to miss it!
After the screening we were zoomed quite literally to the slowly rotating 34th floor, with its amazing views over London. And there we were met again by Bob, Kevin and Stuart for another photo opportunity.
We've been lucky enough to see some of
David Croft's balloon
models before, and were really pleased to see him again, making balloon Minions for everyone to take away. And right there watching over us were the three huge balloon models he made for the event. D loves balloon modelling, having been on a short course himself, so he loved watching David and having a go himself.
J and D enjoyed colouring in Minions over lunch, but decided that wandering around London with facepaint or painted nails was not for them this time - but there were Minions everywhere we looked.
Steph's daughter from Steph's Two girls kindly posed for a nail photo!
As we left we were kindly given some fantastic Minion goodies - from the cuddly Kevin, to Minion umbrellas and cookies. Sadly Miss T was not able to join us for the day, having been taken ill at the last minute. But those loveable Minions made sure she didn't miss out and sent her very own goody bag so she could enjoy it, too.
Following in the footsteps of Bob, Kevin and Stuart in the movie, our own Minions hit the streets of London too.
Thank you to the Minion team for a fantastic day, and to the BT Tower for looking after us for the day. Minions is out on Monday 2nd November 2015 on
BT Store
and you can follow BT on twitter at
@BT_UK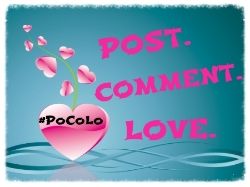 Read more...